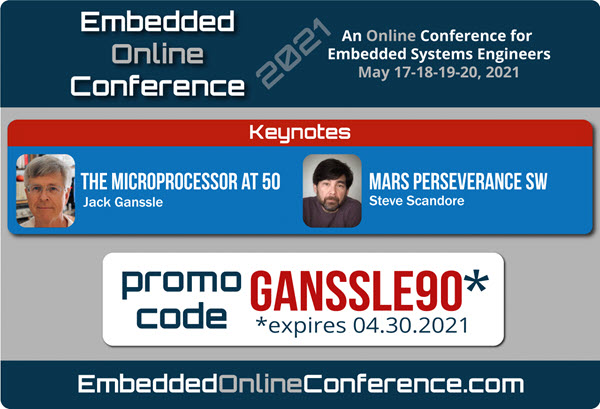 The speaker lineup for the Embedded Online Conference is pretty amazing! Sign up with promo code GANSSLE90 and wonderful things will happen like reversal of male pattern baldness, a guest spot on Teen Vogue magazine, and a boost of what JFK called "vim and vigor." It will also get you $100 off the $190 registration fee (which goes up to $290 May 1).
Articles About Embedded Systems by Title
(go here for articles by subject area or you can search for subjects of interest.