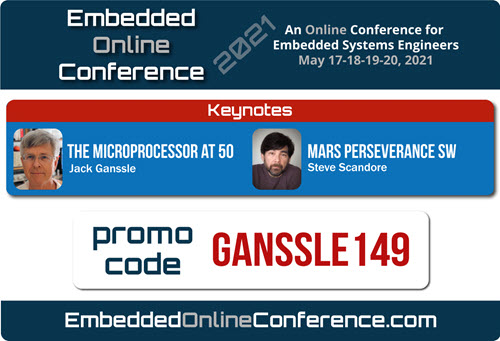 The speaker lineup for the Embedded Online Conference is pretty amazing! Sign up with promo code GANSSLE149 and wonderful things will happen like reversal of male pattern baldness, a guest spot on Teen Vogue magazine, and a boost of what JFK called "vim and vigor." It will also get you registered for $149 instead of the usual $290 fee.
2015 Firmware Practices Survey
How do you go about developing your firmware? There's very little research about the embedded world. Please fill out this survey, and I'll share all of the results with readers of the Embedded Muse (go here to subscribe if you're not already a reader).
If you chose to include your email address, you'll be entered into a drawing to win one of three copies of The Embedded Systems Dictionary.