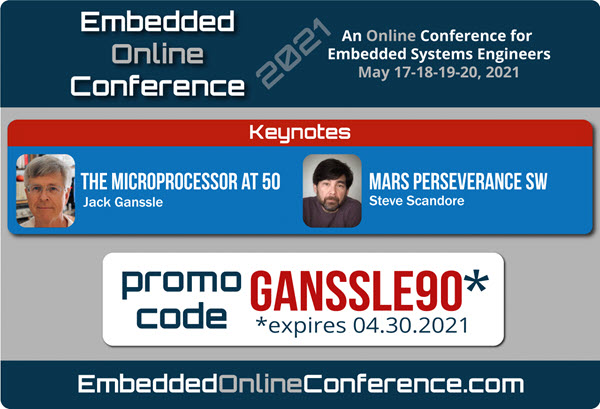 The speaker lineup for the Embedded Online Conference is pretty amazing! Sign up with promo code GANSSLE90 and wonderful things will happen like reversal of male pattern baldness, a guest spot on Teen Vogue magazine, and a boost of what JFK called "vim and vigor." It will also get you $100 off the $190 registration fee (which goes up to $290 May 1).
Spurious vector! Bad DMA transfer! A null pointer was dereferenced!
We can't find the document you're looking for. Here are a couple of suggestions:
Files on this site mostly have an extension of ".htm" or ".html". Try changing the extension to add or delete a trailing "l".
Try the "search" button.
Typical things people look for: