| | |
| --- | --- |
| | For novel ideas about building embedded systems (both hardware and firmware), join the 25,000+ engineers who subscribe to The Embedded Muse, a free biweekly newsletter. The Muse has no hype, no vendor PR. It takes just a few seconds (just enter your email, which is shared with absolutely no one) to subscribe. |
Andy Nevill of Cypress sent a CY8CKIT-044 PSoC 4 M-Series Pioneer Kit (Cortex M3 based dev kit with Capsense, Programmable Digital (CPLD) and programmable analog) for the giveaway.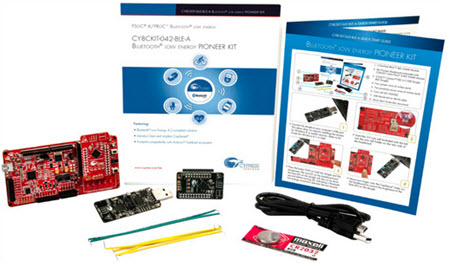 The contest closes at the end of February, 2017. Your email address will be used only to contact you if you win.
Not a Muse subscriber? Sign up here. Remember - only subscribers can win.
A couple of rules:
Only subscribers to the Embedded Muse are eligible to win.
We'll cover shipping costs, but if there are any customs duties or other fees they are the winner's responsibility.