This month's giveaway is a copy of Jean Labrosse's excellent book "uC/OS-III, The Real-Time Kernel for the Kinetis ARM Cortex-M4."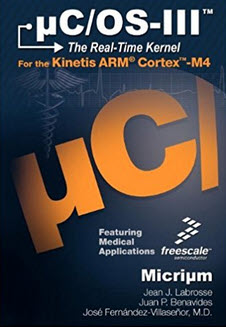 It will close at the end of March, 2018.
Not a Muse subscriber? Sign up here.
A couple of rules:
Only subscribers to the Embedded Muse are eligible to win.
We'll cover shipping costs, but if there are any customs duties or other fees they are the winner's responsibility.