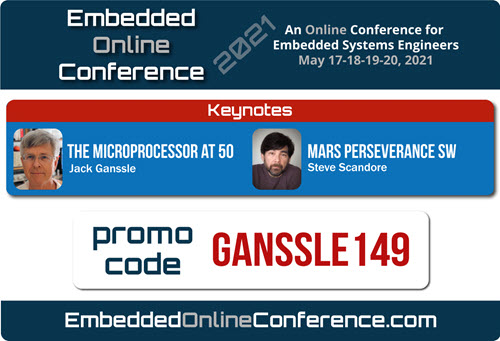 The speaker lineup for the Embedded Online Conference is pretty amazing! Sign up with promo code GANSSLE149 and wonderful things will happen like reversal of male pattern baldness, a guest spot on Teen Vogue magazine, and a boost of what JFK called "vim and vigor." It will also get you registered for $149 instead of the usual $290 fee.
Search this site
Enter one or more keywords to search for.
Note that '*' and '?' wildcards are supported.