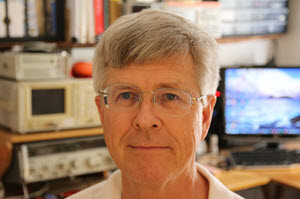 Listen!
Do you hear a subtle hum, a buzz of computation? The billions of microprocessors sold every year underlie the very fabric of civilization.
I'm Jack Ganssle (bio) and I'm on a mission to help embedded developers produce better products faster. My newsletter, seminars and the 1300+ articles on this site all give better ways to build embedded products, while maximizing the fun of engineering hardware and firmware.
Free Newsletter - The Embedded Muse
Free twice-a-month embedded systems newsletter, now in its 26th year. No hype, just down-to-earth ideas about better ways to build embedded systems - both hardware and firmware. 48,000+ readers rely on it to keep up to date on embedded issues.

The latest issue (#478, November 20, 2023) with notes on low-power systems, software entropy, and more on crappy code. Check out the back issues.
Expert Witness
From time to time I work as an expert witness, often on IP/patent issues and lately on quite a few personal transporter (think hoverboards) cases. This is a fascinating area, as one gets to dive deeply into the technology of some very cool products. Find more information here.
Articles, Books and Tool Reviews
I have written over 1000 articles about embedded systems since 1988, as well as six books about embedded systems. Don't miss my reviews of about 70 other books on the subject.

Vendors make all sorts of claims about their tools, but real-world experience is much more important. Developers have contributed their opinions about a huge number of tools. Submit your own thoughts on tools you love or hate.

From salary surveys to articles about debouncing, ultra-low power design, consulting, floating point approximations, testing RAM, watchdog timers and much, much more - check out these special reports about embedded issues.

Last update: November 20, 2023